Effective Monday, March 23rd, we will be on lockdown—our door will be lock and our OPEN light turned off. However, we will be working behind the scene to help keep things going in a very safe manner.
We're bringing continuing education to you! Why not consider online learning? Let us know what you're interested in. Everything can be done online—even the lecture!! Email us and let us know.
If you have equipment you need serviced, or student material you need to get; if there's a class you'd like to sign up for, or if there equipment you need to pick up this can all be done by calling us at 201-843-3340 or emailing info@bluewaterdivers.com. You can pick up your serviced equipment or special order products, student materials by contacting us. We will then send you a request for payment. Once paid, you head over and call us when you're in our parking lot. We'll deliver your products right to your car!. In some cases, we'll answer right away, in other cases, leave a message and we'll call you back as soon as we can. At any rate, we will make an appointment to meet you on Monday - Friday 12 noon - 5 p.m and Saturday from 12 a.m. - 5 p.m. until further notice. Just the same, please call before you travel.
BLUE WATER DIVERS IS A PADI 5 STAR DIVE FACILITY that has been helping scuba divers in Bergen County for over 20 years. Take a quick tour of our sales floor and pool area.
Sales Floor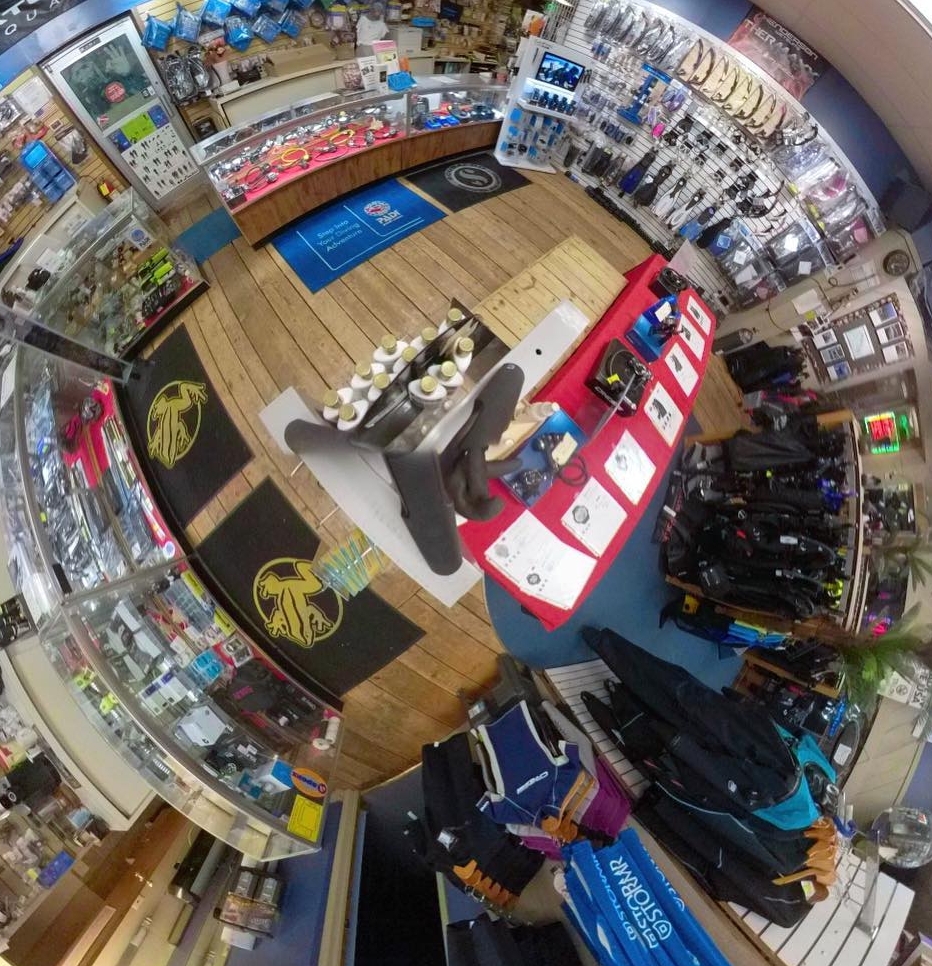 We teach diving, swimming, sell equipment and assist you with or escort you on trips to some of the most fabulous and exotic dive destinations in the world.
With our own heated pool on premise, we are truly your one stop place for all your diving needs. If your schedule is too busy to fit into one of our scheduled courses, we can easily accommodate you because our pool is just 50 feet away from our store and classroom.
Have kids? We offer Scuba Day Camp in the summer months, scuba birthday parties and so much more.
Latest Images