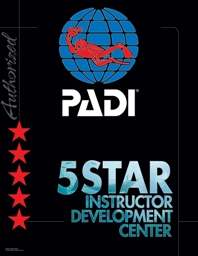 Blue Water Divers was established in 1992 with the aim of providing high quality service to the scuba diving community within New Jersey. As a PADI 5 Star IDC Center, Blue Water Divers has gained not only the respect from the industry locally, but now has a long-standing reputation worldwide. As one of Bergen County's premier scuba diving facilities, we offer quality service for the recreational and technical diving community.
With over 50 years of combined experience, we guarantee the highest standards of quality in terms of education, safety and services. Not only do we teach SCUBA but we offer swim lessons, sell & service equipment, as well as escort and/or offer assistance on trips to some of the most beautiful dive destinations around the world.

With our own heated pool on premise, we are truly your one-stop place for all your diving needs.
So start your PADI Adventure with us today, get diving and change your life. Our dynamic team is here to assist you step by step...What are you waiting for?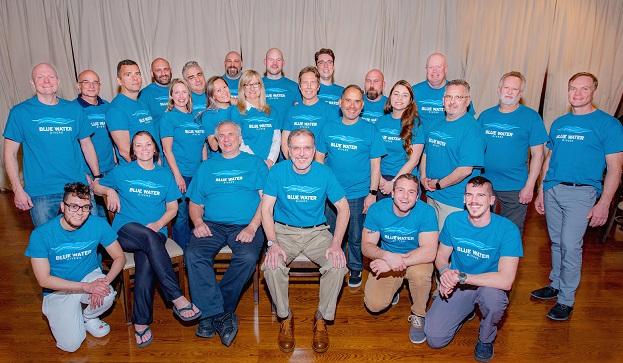 Lorraine and Dave are proud to say that most of the Blue Water Divers family is "home-grown". Many of them started as customers in Open Water classes and worked their way up to Instructor/staffer. Once they start with Blue Water Divers, they stay with Blue Water Divers.
The staff consists of full time and part time employees, many of whom have other jobs and work with us because they enjoy living the scuba lifestyle. They are doctors, lawyers, construction workers (sorry, no indian chiefs, yet…), boat captains, school teachers, entrepreneurs and world travelers with one thing in common – a passion for scuba diving.
Many of us are well-traveled; some are highly experienced local divers, others are a little bit of both. For some, diving is a second career. While they are passionate about scuba diving, they are also active in skiing, motorcycle riding, mountain biking, rock climbing, snowboarding, golf and more!
We hope you are lucky enough to meet and work with all of the staff members at Blue Water Divers. You might want to join us as well!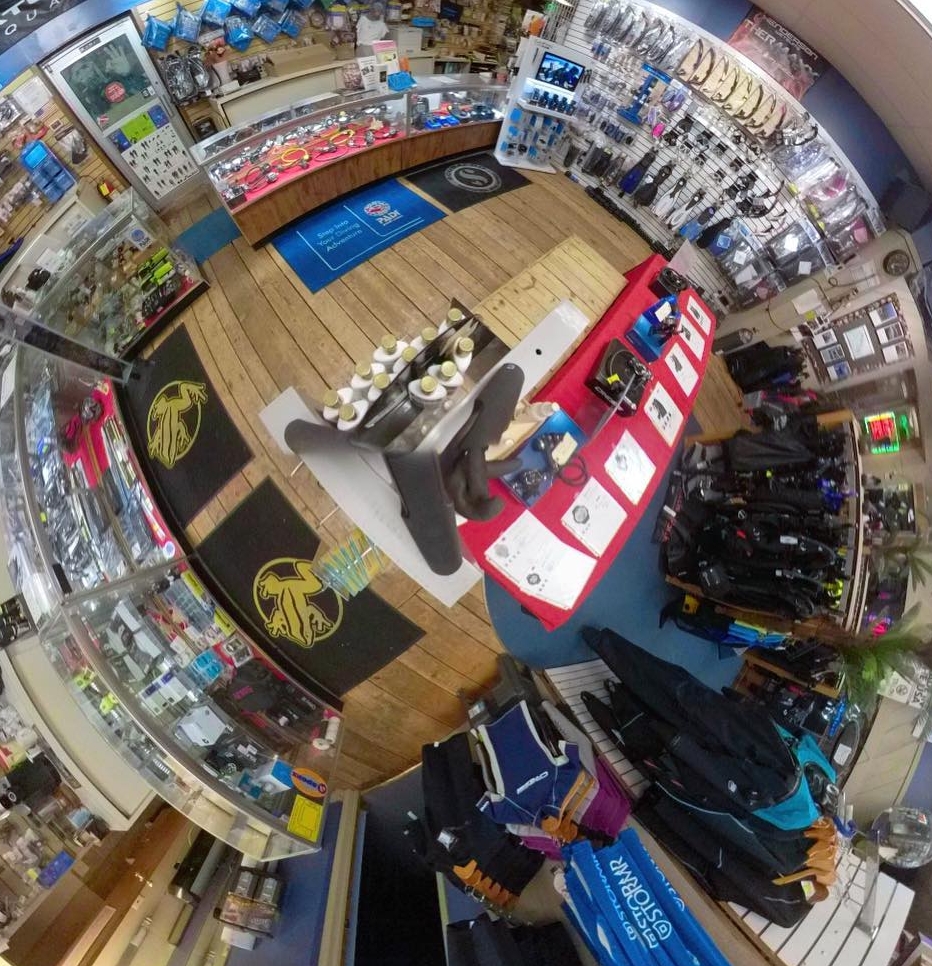 David Riscinti

Owner

Lorraine Riscinti

Owner

Helena Nel

Store Staff

Miguel Ricci

Store Staff

Randy Cohn

Store Staff

John Deghetto

Store Staff

Tom Gentile

Store Staff

Joseph Solomon

Store Staff

Keith Ambrose

Instructor

Michael Delakas

Instructor

David Brewer

Instructor

Guido Govers

Instructor

Michael Pausche

Instructor

Tom Bicknell

Instructor

Mike Kresky

Instructor

James Nicoll

Instructor

Marc Riscinti

Instructor

Andy Schmidt

Instructor

Jose Torres

Instructor

Sandy Shaw

Instructor

Bill Sondermeyer

Instructor

Kelly Spranger

Instructor

Nelson Torres

Instructor

Eddie Baldesweiler

assistant instructor

Susanne Warfield

assistant instructor

Andres Cools

Divemaster

Michael Niosi

Divemaster

Bailey Pruiksma

Divemaster

James Mills

Divemaster

John Orecchio

Divemaster

Larry Rohrs

Divemaster

Michael Burke

Divemaster

Michael Megdanis

Divemaster

Sean Dalton

Divemaster

Taylor Fuchs

Divemaster

Trudy Roth

Divemaster

Will Harnisch

Divemaster

ZiA FFF

Divemaster

Aaron Bourcier

Swim Staff

Frank Morrone

Swim Staff